Post by knoeki on Jun 27, 2006 6:24:40 GMT -5
Yesterday I made some pic's of my room, and put them on Lemon64. Then I thought, hey, why not here also, you might like it...:
nothing special on this pic, just a little free space where I can fix things and maybe solder later on if I get a soldering iron.
In the top left corner you can see two NES's, the top one is broken, but I use it to fill up space, and maybe build a DTV in it later :wink:
Also, you can see a box of Atari ST floppy's, and my SNES.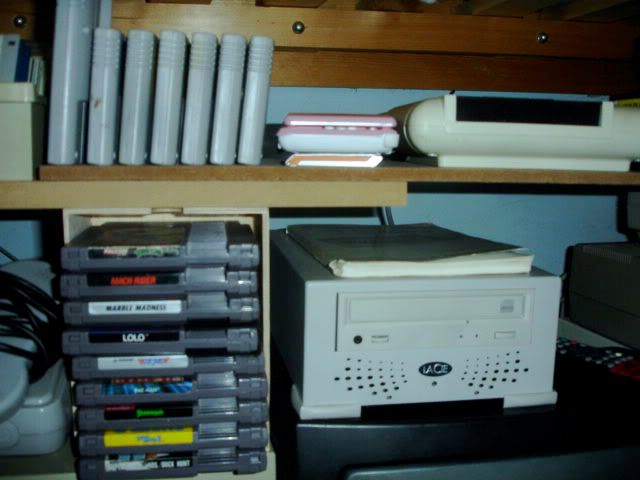 on the left are my NES games, and above them on the shelf are my SNES games. On the right of my SNES games is my DS, and next to that my C2N. My tapes are next to it, but you can't see them on the picture. My LaCie extarnal SCSI CD ReWriter is on the pic too, but i havn't got it to work yet...
Here you can see my tapes and my 1541 and 1541-II and my 5.25" disks in the box of my DS (it fits perfectly! thank you Nintendo!
).
I case you are wondering why I have the pink version of the DS, well, pink is one of my favourite colors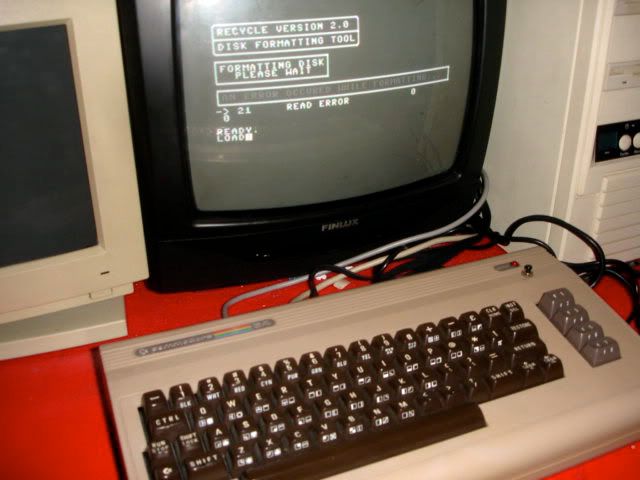 Here you can see the pride of my colection, my C64.
On the TV Screen you can see the disk formatting tool I wrote thanks to the help of some lemoners. This is version 2.0, I'm currently working (ahem, starting) on version 3.0.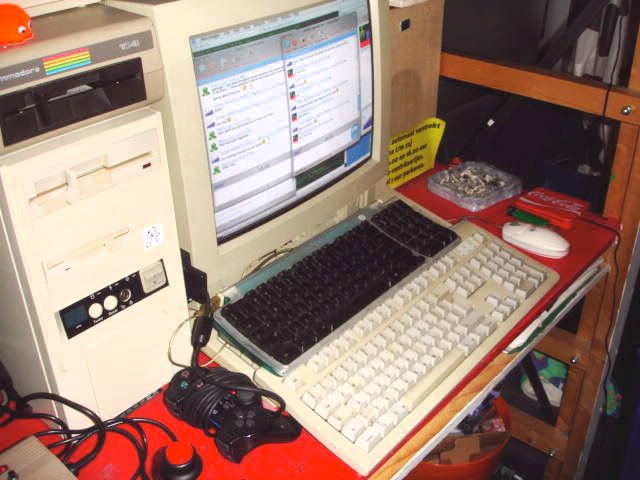 Here you can see my 386, which is still not quite working, though I have an AT keyboard for it now. you can also see 2 apple keyboards on the pic, which I can actualy use at the same time.
This is written with the beige colored keyboard.
This is writen with the small Apple USB keyboard.
not that it's useful, but oh well, it just looks cool

You can also see a PS2 controller on the pic. Now I must say that I actualy hate PlayStation, but since I can connect it with USB, it's very useful for emu's :wink: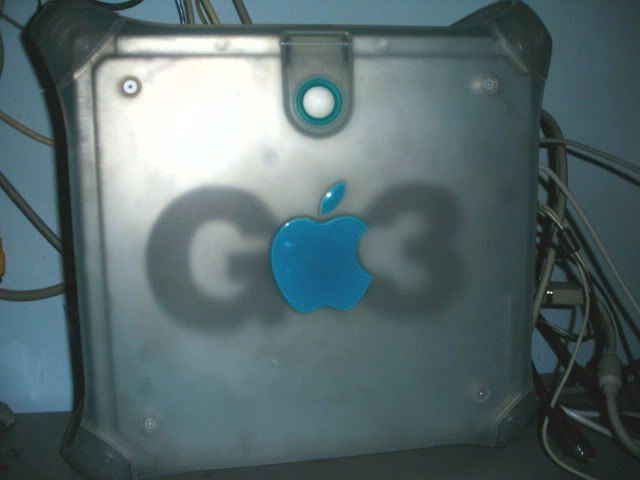 My main machine. An Apple PowerPC G3, 350 MHZ, 192 MB RAM, 2 HDD's: main one is 115 GB, the second one is 40 GB, divded into 4 partitions.
The names of my partitons are: Link, Kirby, Mario and Samus.
Under the small shelf my G3 stands on, are my Atari 1040STe (doesn't work..), another old Apple keyboard, and a serial PC mouse. You can't see this in the pic, but oh well, still nice to know

and here is one last crappy looking overview pic: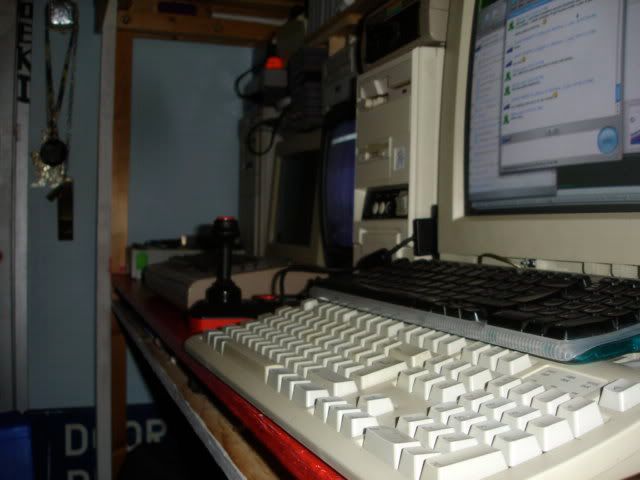 Any questions? ask me!
/knoeki